WVRCC First Responders Valor Awards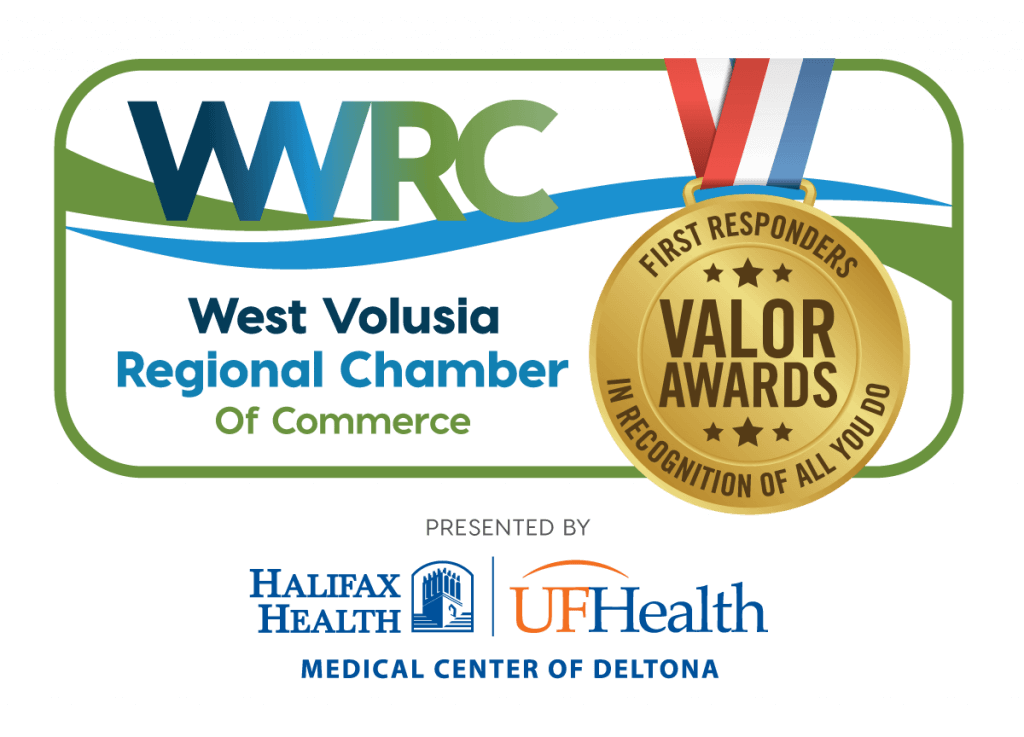 Through this event, the Chamber with Presenting Sponsor Halifax Health / UFHealth Medical Center of Deltona, will honor West Volusia's First Responders. This event honors those in public safety by presenting Valor Awards to the men and women who have given the most to protect and serve the citizens of West Volusia County. Nominated by their peers, we look forward to applauding the selfless acts our public safety personnel undertake daily. Departments included in Acts of Valor and Lifesaving actions performed are, Local Police, Fire, Sheriff's Deputies, EMS and Electrical Linemen.
We look forward to hosting a wonderful event to honor the First Responders in our community with the help of our generous sponsors. We have various sponsorship opportunities available. Please reach out if you are interested in sponsorship. Contact us if you have any questions about the program, or the Chamber. We look forward to working with you as we honor our outstanding public safety departments.
To become an event sponsor, please fill out this membership form to begin the process: Membership Application
If you have any questions, please reach out to us at 386-218-0540 or email us at admin@westvolusiaregionalchamber.org.